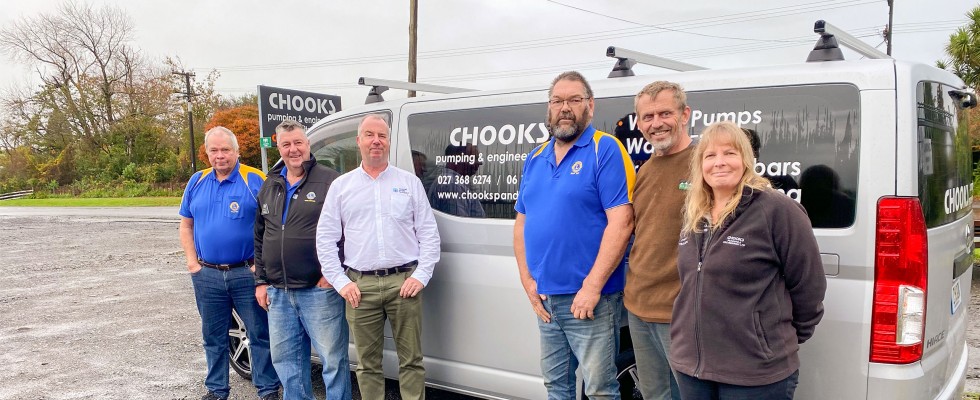 If you visit Taranaki Base Hospital, you will notice some developments happening. One of these new developments is the new renal unit, which is close to completion. This is particularly exciting for people that suffer from a variety of renal issues, including Tiny Austin (read his story here). Tiny, who is an active member of the Inglewood Lions, was diagnosed with Membranous Nephrotic Syndrome in the mid 1990's and has been in and out of hospital numerous times. So naturally, the Inglewood Lions have shown great interest in the new renal unit and are working hard to raise money to provide enhancements.
This month, Inglewood Lions are selling tickets for their big firewood raffle! So as the cold weather comes sweeping in, this is your chance to make sure you are stocked up with enough firewood for the season – as well as the chance to win a brand new trailer built by Chooks Pumping & Engineering. Tickets can be purchased from Inglewood Lions who will selling them at various location across North Taranaki. So if you see the Inglewood Lions out and about, make sure you take the chance to enter the raffle!
1st Prize: 7 x 4 trailer loaded with 2 cubes of firewood

2 x runners up prize: 2 cubes of firewood
Tickets cost $5 each, and the winner will be drawn* on 29 July at the Inglewood club.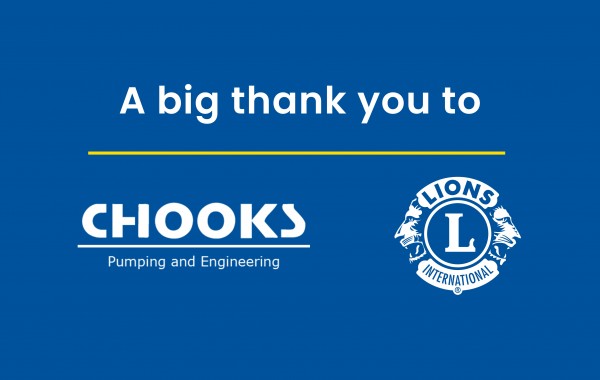 Header image L-R: Kevin Knowles, George Buchanan, Grant Carter, Tiny Austin, Hendrik Hofstee and Melisa Bedford. A big thank you to Chooks Pumping & Engineering for providing the 1st prize of a 7 x 4 trailer to the Inglewood Lions Firewood Raffle.
Fundraising for better health
This is just one part of the fundraising work Inglewood Lions does for Taranaki Health Foundation. They have already pledged $18,000 for the Renal Unit at Taranaki Base Hospital and are aiming to donate a final amount of at least $80,000. With this money, renal patients will be able be able to have their treatment in a state-of-the-art facility that is focused on patient comfort and treatment. Renal patients often must have treatment multiple times a month, and so a modern, comfortable facility is vital.
A big thank you goes to Chooks Pumping & Engineering. Chooks are experts in trailer building, not only building standard sized trailers but also able to design custom builds to suit your needs. So no matter your requirements, they will be able to work with you to create a solution. And it's not only trailers. Chooks services and repairs most brands of pumps as well as supplying a range of Lowara & Davies pumps. They also have a team of skilled engineers that provide top quality workmanship. Once again, thank you to Chooks Pumping & Engineering for donating their time and skills for this amazing cause.
If you would like help ensure Taranaki has access to the best healthcare possible, then supporting the Taranaki Health Foundation can really help make a difference. To find out more about our work, visit thf.org.nz. If you would like to be involved in fundraising activities, please email our Donor Relationship Manager Grant Carter or call 027 248 4044
---
*2.000 tickets available. Ticket must be purchased to be entered. Draw will be made on 29 July 2022 at 3.00pm at the Ingle-wood Club. Winners will be contacted within 24 hours of the draw. Prize must be received within 3 months of the draw. If the winner can not be contacted within 3 months, another winner will be drawn. Prize will be delivered by Inglewood Lions within the Taranaki region. Contest organisers are ineligible to win prizes. Prize must be given to the person named on winning ticket and is not transferable. Contact information will be passed on to The Taranaki Health Foundation .They may contact you with information about their organisation.