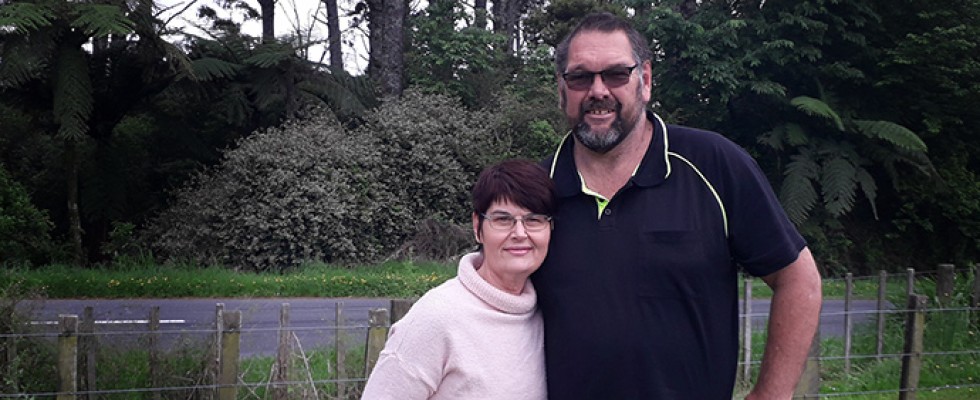 Tiny Austin is at a loss as to why his kidneys failed him in his early 20s.
He fell off a roof and severely injured himself not long before his diagnosis – but that may be just a coincidence.
The diagnosis of Membranous Nephrotic Syndrome, a kidney disorder characterised by high levels of protein in the urine and swelling of body tissue, came after Tiny (49) was in hospital in the mid-1990s with his roof accident injuries.
"They found they couldn't get the swelling out of my ankles," Tiny says.
"On returning home from Auckland from work as a builder, back to do my apprenticeship training in Taranaki, my mother said, 'you don't look too healthy, you should probably go to the doctor'. I just laughed it off."
The result of the eventual visit to the family doctor in Inglewood was a shock for Tiny, who was still actively working full time and playing rugby at the time.
"I was pretty much in congestive heart failure. Both of my kidneys had stopped working and that afternoon I was admitted to hospital. I spent a month there and it's been ongoing ever since."
Since his diagnosis, Tiny has been in and out of hospital countless times – in the early days needing to travel to Auckland because that was where the renal clinic was, and then being supported by the specialist renal clinic at Taranaki Base Hospital where he regularly has specialist appointments.
The Inglewood stonemason has undergone two kidney transplants – one kidney donated by his wife Janine 'Neens' in 1998, which unfortunately later failed, and the second from an anonymous donor in 2003. He has recently learnt that kidney is also now starting to fail, with no chance of any further transplants.
And while he has undergone long hours of dialysis treatment on and off during the years, he's been told that dialysis is not a long-term treatment option for his condition.
Tiny's experience has led him to champion the Taranaki Health Foundation's Love Our Kidneys' campaign to raise $500,000 for enhancements to the new purpose-built, stand-alone renal unit at Taranaki Base Hospital. The money raised will be used for technology and equipment to enhance the patient comfort, experience and quality of care.
"Every year has been an extra year for me. That's why I wanted to champion Love Your Kidneys. I want to let people know what people with renal conditions go through," says Tiny.
"Plans for a new renal unit here is the best thing ever. It makes way for a far less clinical environment. It's important to make people feel comfortable while they are there."
Neens supports Tiny all the way.
"We want people to know there's not always another transplant around the corner or another medication. There's not always a chance to dialyse," she says.
"We've had many hard times. The renal unit has always been there – looking after the whole family, not just the patients. For that we are so grateful."