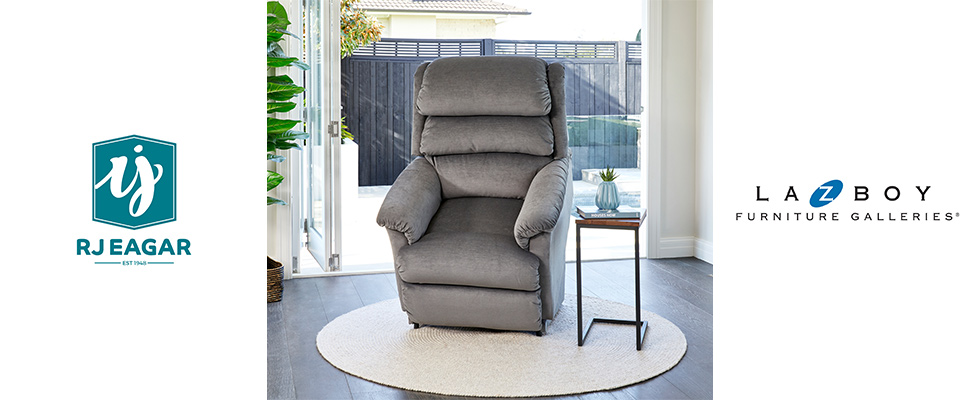 We have had some incredible generosity from a Taranaki couple who have been inspired by our Chairs for Health campaign. David & Lorraine Meharry have donated a sum of money that will allow us two buy two La-Z-Boy chairs as part of our Chairs for Health Christmas giving campaign. And there is a very interesting story behind their generosity...
Their story goes back to 1976. The first McDonalds opened in Porirua, the New Zealand Fire Service is formed and Selwyn Toogood brought It's In The Bag to the New Plymouth Winter Show.
The money or the bag?
As many will remember, It's In The Bag had contestants choose one of 30 bags, each one containing a prize ranging from highly valuable down to three booby prizes. Contestants would choose between taking what's in the bag or accepting increasing amounts of money offered by Selwyn Toogood.
When the show came to New Plymouth, David Meharry was chosen as a contestant. David played a great game and resisted the money offered by Selwyn, sticking to his guns and taking the bag. And it turns out he made the right choice - as his bag won him two La-Z-Boy chairs!
This started a long-term love of La-Z-Boy chairs for the Meharrys. Since then they have always had La-Z-Boys, enjoying their comfort and versatility. And when they saw our campaign to raise $55,000 for specialised lift chairs for Taranaki Base Hospital, the Meharrys saw this as an opportunity to give back after initially winning the original two chairs that started it all.
The Meharrys donation will allow us to buy two chairs, but we are looking for 22 chairs in total. These chairs are for patients that are recovering from surgeries and illness and will allow them to recover safely and comfortably. Recovery time will also be sped up by increasing mobility options. Your donation will make a huge change to patient's recovery.