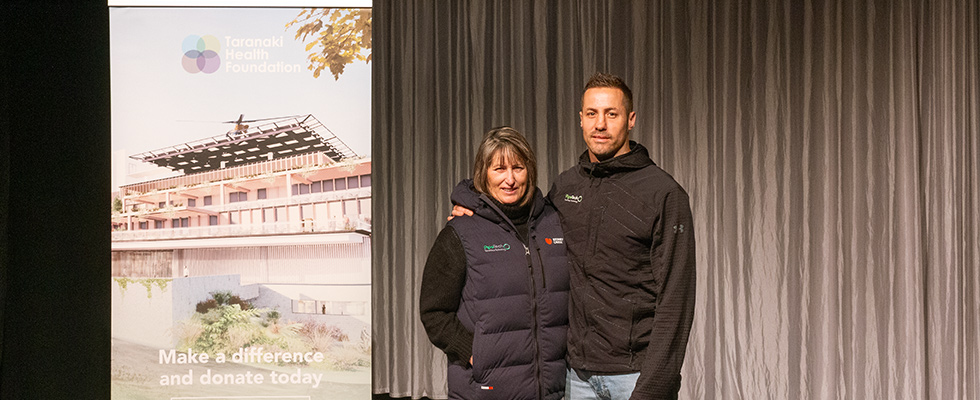 The Burgess family knows first-hand the importance of having lifesaving neonatal facilities available for the region's most vulnerable babies.
Rowan Burgess wouldn't be here today had it not been for the services and staff of the Taranaki Base Hospital neonatal ward 40 years ago.
"It was touch and go for a bit," said Mr Burgess, Managing Director of family owned and operated Taranaki wastewater and stormwater pipe relining company PipeTech.
"I was two months early and weighed just 1.6kg (3lb 5oz) – I was small enough to fit in dad's hand. Thankfully the services were here and I was rushed off to neonatal and into an incubator for 39 days. Those first 72 hours in the incubator were critical, so having the incubators available is extremely important."
It's this experience, and the family's desire to give back to the community, that has prompted PipeTech to sign on as a bronze partner. PipeTech has pledged $75,000 towards the new neonatal department.
The company's donation will help fund specialist equipment to safely and effectively cool babies that are at risk of brain injury, and help buy specialist transportation incubators should a baby need to be moved to another hospital. Neonatal will also be larger so more babies can be treated, there will be space and specialist beds for parents to sleep alongside the incubators, and the new department will provide for easier care of multiple births.
PipeTech previously donated $10,000 to our Babyleo campaign in 2020, and Mr Burgess said when they heard about the Taranaki Deserves the Best campaign, they didn't hesitate in becoming involved.
"We're a home-grown, family company and we've discussed our goals in terms of giving back to the community, and what we can do for the community and other families," Mr Burgess said.
"The neonatal area is very close to our heart – I wouldn't be here without it and we've also had a neice who spent time there – so we want to support it."
Taranaki proud
PipeTech, which has a team of 12, has been operating since 2003 and provides innovative environmentally-friendly trenchless pipe relining services, predominantly for local government in the North Island and South Island. As the work is carried out inside the pipe, the wastewater and stormwater pipes do not need to be dug up, which is less disruptive and saves councils and ratepayers time and money.
"In our industry health and safety is massive and we provide annual health checks for our staff, so having an up-to-date and advanced hospital here is really important and gives peace of mind if something was to happen to a member of our team," Mr Burgess said.
"We're looking forward to this new stage of the development and getting our ageing facilities up-to-date to provide the best facilities to families like ours."
We are incredibly grateful for PipeTech's support. Rowan, his mum Vivienne, and the family have first-hand experience of the lifesaving criticality of having neonatal services here, in Taranaki.
They're a true 'Taranaki proud' company and family that gives back to their community, which is fantastic.
You can help too
You can join Pipetech and help bring the best neonatal care to the region by donating to our neonatal campaign. click below to find out more and donate today.