Your support will make the difference.
By joining the Taranaki Health Foundation, you are showing that you care about the quality of the public healthcare available in Taranaki.
Taranaki has received an investment of $400 million for the New East Wing Building (NEWB) and $35.5 million for the Taranaki Cancer Centre rom the Government. This will provide the region with a hospital that has a level of facilities that will fulfil the requirements of a certain proportion of the region's population. But more advanced care would still rely on bigger centres like Waikato or Auckland.
Your opportunity to make a change
Imagine you are moving to a new home. Do you want to take the 20 year-old lounge suite with you? Or do you want up-to-date and better furniture? Do you want your old fridge that might breakdown in a couple of years, or buy a new one that is more efficent and built to fit your new space?
With the NEWB and The Taranaki Cancer Centre being built, we have the opportunity to remove the old and replace with new, state of the art, effficient machines and equipment. This new eqiuipment will create better health outcomes for everyone across the region. But to do this, we need your support.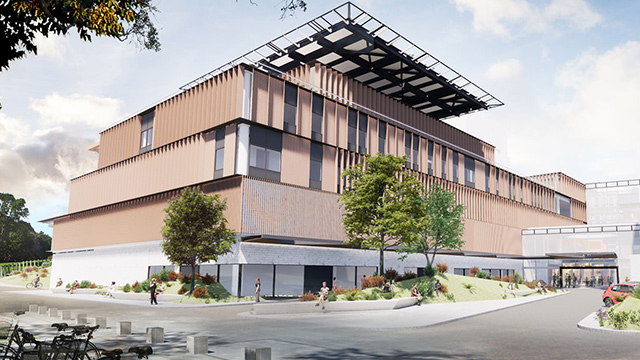 Keep up to date
If you would like to be kept up-to-date and find out how you can bring the best healthcare to Taranaki, please fill in the form below. We promise we wll only contact you with relevent information and never give your data to a third-party.
One last thing...
If you are already convinced that investing in healthcare is one of the most important things you can do, then please consider donating to us. 100% of your donation will stay in Taranaki and be used on public health projects that benefit the region. You can use the button below to donate online using our secure form, or you can transfer money directly to us using these details:
Account name: Taranaki Health Foundation
Account number: 15 3942 0837510 00
Reference: YOUR NAME + Neonatal
(Please contact us directly for a receipt as we will not have your address)
To donate online, click here:
Donate