Healthcare is one of the most important services you can invest in. It affects you, your colleagues, and your whānau. Now more than ever before, it is important for businesses to be socially aware and to give back to their community. Especially in a region like Taranaki where community is embedded in everything we do. And giving back to healthcare will have the biggest impact on people's lives.
But fundraising is hard isn't it?
It can be - but not when you have the support of an organisation like Taranaki Health Foundation. By partnering with us as your lead charity, we take the stress out of fundraising by working with you and giving you the tools you need to succesfully fundraise how you want.
Passive or active fundraising?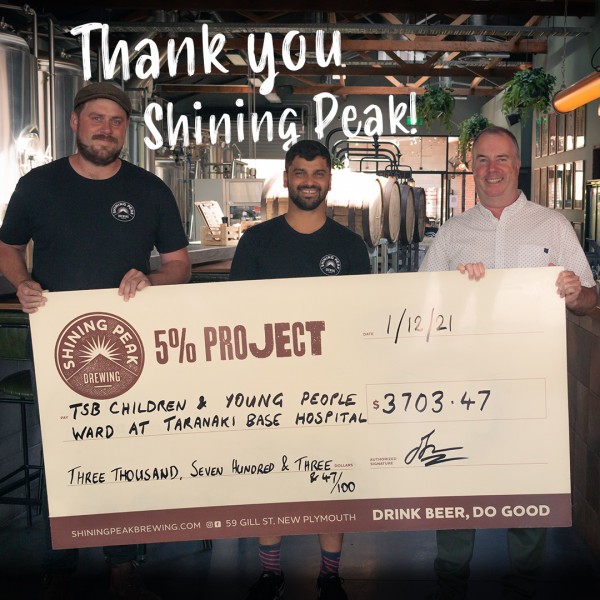 Traditional fundraising would involve you making a decision on a sum of money that you are willing to give. And whilst this is still a very welcome way to donate to our organisation, it is not the only way.
Passive fundraising involves us working with you to set up a method of giving that develops a regular donation that looks after itself. As an example, we work with Shining Peak Brewing as part of their "5% project". Each month, they give 5% of their beer sales to a nominated charity. This means we have a regular donation from them, without them having to organise anything. What's more, we actively promote their business for them so they get more sales and we get more donations.
Contact Grant today and we can find a form of passive fundraising that will align with your business and help you achieve your objects.