Give the gift of comfort
Recovery from major operations and illness can sometimes take quite some time. And to recover safely, it is vital a patient is comfortable and can move around safely. With the current facilities at Taranaki Base Hospital, this can be difficult.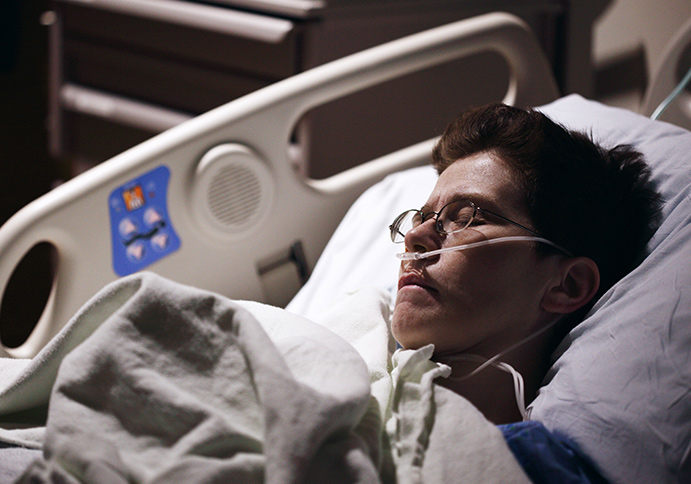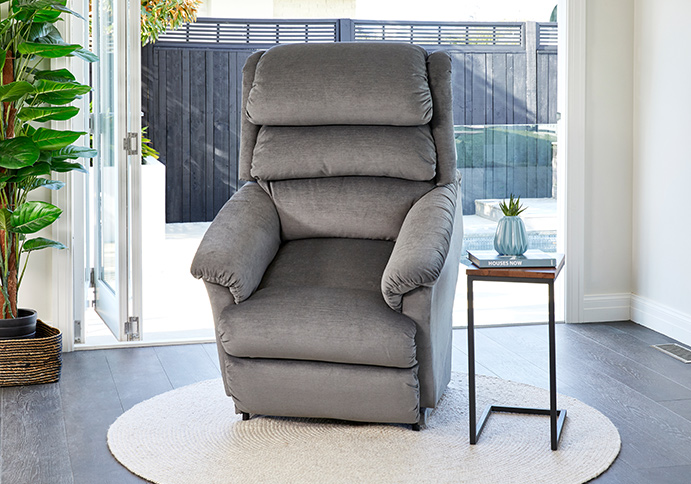 You can make the difference. By donating to our Chairs for Health campaign, you can make sure patients can recover comfortably and safely, by contributing to 22 new La-Z-Boy recliner chairs for the General Surgey ward.
Neil's Story
Neil Livingstone recently needed major surgery at Taranaki Base Hospital. He puts his speedy recovery down to the use of the La-Z-Boy chairs made available to him. Find out how these chairs helped improve his mobility and why your support is vital to enable us to buy more chairs for patients in hospital.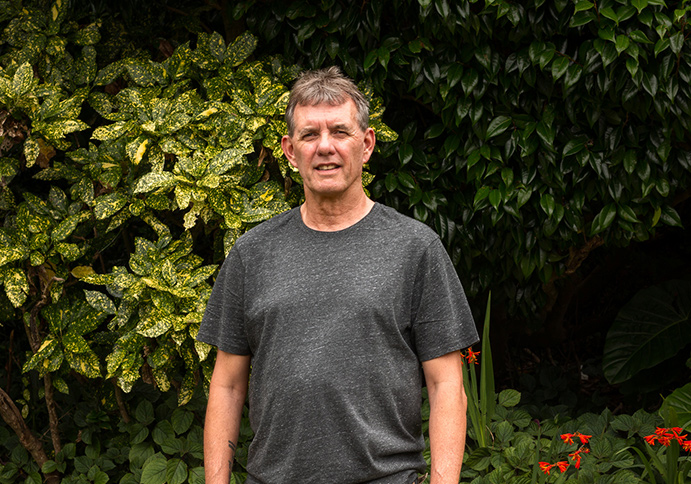 Why your donation is needed
Unfortunately, hospital funding is limited and needs to be spread across a wide variety of services. The Taranaki Health Foundation are dedicated to raising funds for Taranaki DHB to enhance healthcare services provided. We can only do this with your kind donations. 100% of donations stay in Taranaki and go to healthcare projects to create a healthier community.
Thanks to local support
RJ Eager has partnered with us, supplying the La-Z-Boy Astor Platinum lift recliner chairs at a significantly reduced price – $2,499. The regular selling price for these chairs would be $3,789.
We will be recognising the generosity of donors who donate the full amount for chairs with plaques on the chair you have paid for. Your support is essential to help us provide these chairs, which have several key therepeutic features:
Zero gravity position, which aids in patient comfort

Independent back and footrest movement

The hand control can be positioned to the left or right

Fully enclosed mechanism even in the highest raised lift position

Vinyl upholstery for superior cleaning in a hospital environment
Cathy Thomson and Marrisa Cope from TDHB receive a demonstration of the chair from Michael Eagar.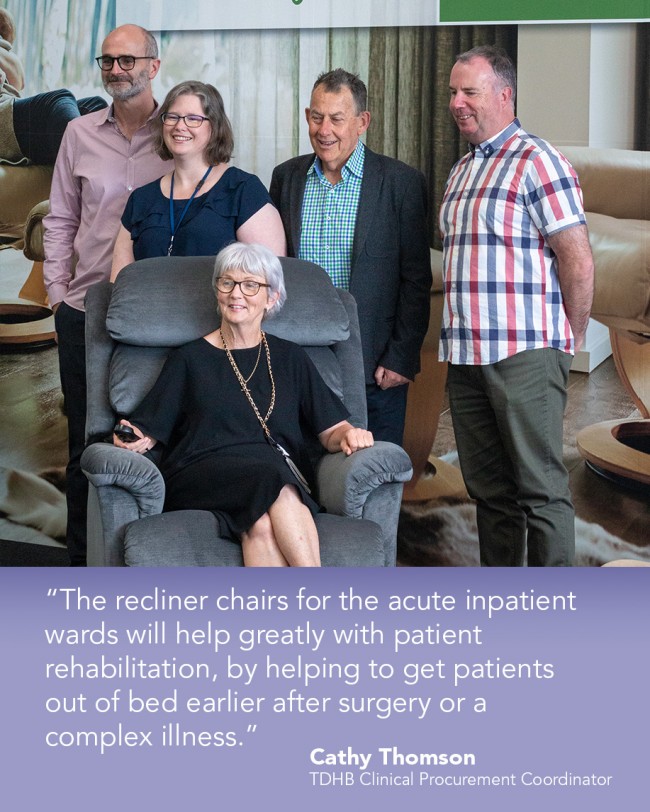 Safe furniture for Mental Health
Funds raised will also see Te Puna Waiora receive Abecca designed 'safe' chairs and furniture, which are soft but also highly durable and designed specifically for this purpose. The ward currently uses hard rimu furniture, which poses a danger to patients.
The new furniture is constructed with light weight, fire retardant commercial grade foam, with no hard construction materials such as wood or metal. Your donation will allow us to make sure patients are comfortable but most importantly are kept safe while in Te Puna Waiora.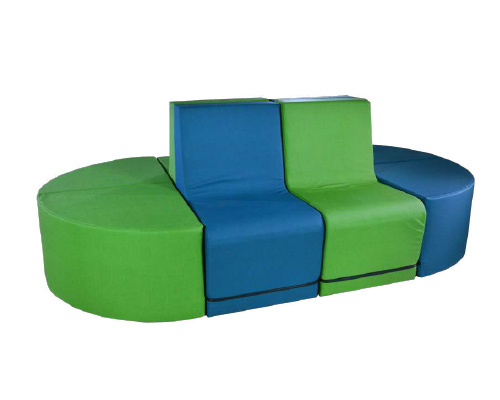 You can donate to our campaign using our secure form. We also accept donations by direct bank transfer. If you would prefer to do this, please use the following details:
Account name: Taranaki Health Foundation
Account number: 15 3942 0837510 00
Reference: YOUR NAME
(Please contact us directly for a receipt as we will not have your address)